It's no secret that North Park is the top destination for all things hip. This San Diego neighborhood draws people from all walks of life, from silver foxes in their golden years to fresh-faced trendsetters. This rang true even back in the 1950's when North Park was the hot spot to shop. The neighborhood continues to see an abundance of growth and offers a wealth of unique stores to snag gifts for your friends and loved ones. Today we're rounding up our favorite stores to make your holiday shopping just a bit easier—but you'll still have to decide what gifts to give!
Maven
Maven opened its doors in May of 2015 with the vision of introducing indie brands to San Diego. If you have someone in your life who is fashion forward and loves home décor, this place is a real humdinger! Where else can you find such unique bathmats? Need a cute greeting card? Don't worry, Maven has a selection of those as well.
Visit Maven at:
2946 Adams Avenue,
San Diego, CA 92116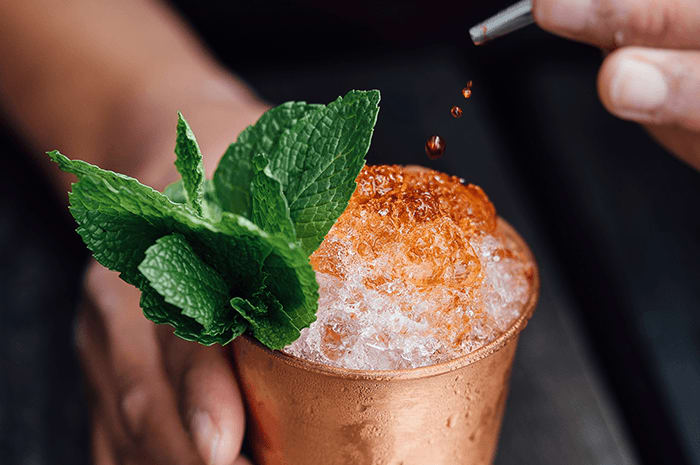 Collins and Coupe
While San Diego may be known as a craft beer haven, that doesn't mean cocktails don't get the love they deserve. Collins and Coupe can make your amateur bartending dreams come true! In genuine North Park fashion, the store is nothing short of chic, and you may have to stop yourself from buying gifts for your own bar cart. From glassware to muddlers, you'll find something for everyone (ages 21 and up), whether they take it shaken or stirred.
Visit Collins & Coupe at:
2876 El Cajon Blvd. #100,
San Diego, CA 92104
Native Poppy/Communal Coffee
This hybrid store is an Instagram gold mine. It's the perfect place to treat a friend to a cup of coffee outside under Communal Coffee's iconic "Coffee + Flowers" wall. Already got your caffeine fix? Grab a beautiful arrangement of flowers from Native Poppy for that special someone or even yourself…we won't tell on you!
Visit Native Poppy/Communal Coffee at:
2335 University Avenue,
San Diego, CA 92104
Shop/Good
Over the past year, clean beauty has shifted from a beauty trend to a must in many people's lives. For Shop/Good, "living the good life on your terms" is the main focus of their business. With a carefully curated selection of natural products, Shop/Good is the bees knees for the ecofriendly person in your life.
Find Shop/Good at:
3030 North Park Way,
San Diego, CA 92104
Leo by Liv3
Leo by Liv 3 is one of the newest additions to the North Park neighborhood. Opened by the popular clothing store, Liv3 (pronounced liv), this nail salon's décor is the cat's pajamas. Gone are the traditional spa chairs, which have been replaced with velvet chairs with gold accents. Treat yourself or someone special to a manicure this holiday season!
Visit Leo by Liv3:
3104 University Avenue,
San Diego, CA 92104
Auker Group
And last but not least, give your loved ones the key to find the place of their dreams! A referral to the Auker Group could help bring your friends and family home for the holidays, and many happy new years to come.
Find The Auker Group:
AukerGroup.com
619-814-3449