When it comes to picking the perfect neighborhood for you and your family in San Diego, there are lots of different factors you must consider; from school rankings to housing prices, local amenities and commuting times. The Auker Group has noticed a significant increase in San Diego residents moving from the metro area to the suburbs for the amazing schools and quieter life in the suburbs. In addition, they can usually find bigger houses for a similar price they are paying for in the metro area like Downtown San Diego. One of the most desirable suburbs of San Diego right now is Carmel Valley. This Carmel Valley neighborhood guide should provide you with all the information you need to find out if Carmel Valley is a good option for you.
History of Carmel Valley
Carmel Valley is one of San Diego's newer neighborhoods, only established as a community in just 1975. Construction didn't begin in the area until 1983. The first settlers on the land were several different Native American tribes. It wasn't until California's gold rush that more settlers began to move in. From there, the land was mainly used for agriculture and farms. For example, today's Grand Del Mar golf course was once a lima bean farm. Carmel Valley was actually not always called Carmel Valley. It was originally called North City West in the master plan. In 1991, residents chose Carmel Valley as a more appealing name. This name was inspired by the Carmelite Sisters of Mercy who established a monastery and dairy farm in the area in 1905. Today, Carmel Valley is now an affluent suburban neighborhood and one of the region's hubs for the biotech industry.
Hiking Near Carmel Valley San Diego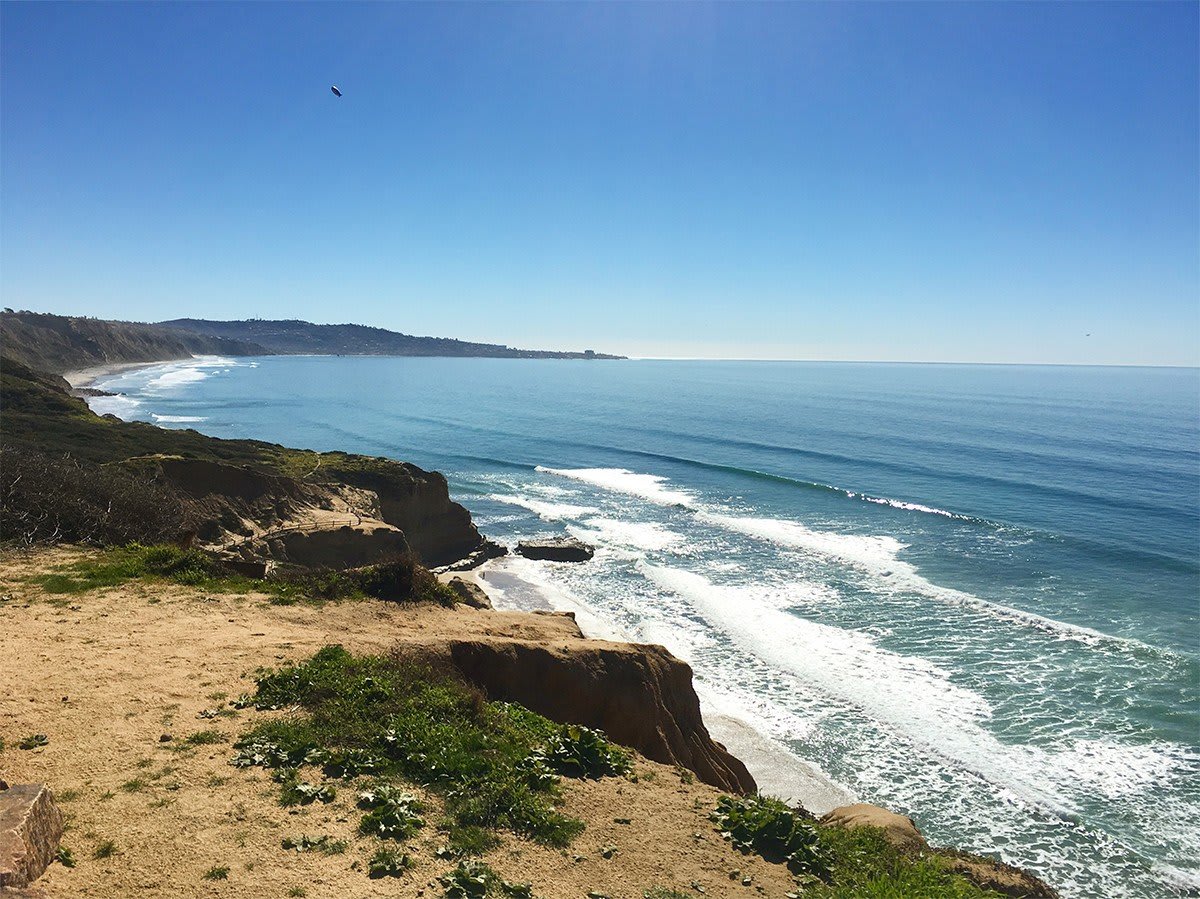 If you love to hike or be outdoors, Carmel Valley should be on your new neighborhood radar. Located just miles from the gorgeous Torrey Pines State Reserve, you can enjoy 8 miles of hiking trails with breathtaking ocean views. In Carmel Valley, you can also find a decent amount of canyons, all complete with trails. Visit Gonzales Canyon for both hiking and mountain biking trails rated from mild to moderate. You can also visit the San Dieguito River Park Lagoon Trail for a lovely walk just off the coast of Del Mar. For those of you who are looking for more of a hiking challenge, head over to Black Mountain Open Space Park to trek up the 1,554-foot summit of Black Mountain. Other nearby hiking spots include Del Mar Mesa Preserve and San Dieguito County Park. Carmel Valley is the perfect place to reside if you love the outdoors!
Restaurants in Carmel Valley
Carmel Valley San Diego is not only home to some great hiking trails, but some of the best restaurants in San Diego. Discover your next favorite coffee, breakfast, lunch and dinner spot! Head over to Cedar Grill and Café for classic Mediterranean dishes or visit Urban Plates for a healthy lunch or dinner. Carmel Valley is no stranger to a wide variety of cuisines. You can find Indian food, Mexican, Vegan, Italian, food, and even Sushi. There is everything from gourmet grilled cheese sandwiches to pancake flights.
Other Things to Do in Carmel Valley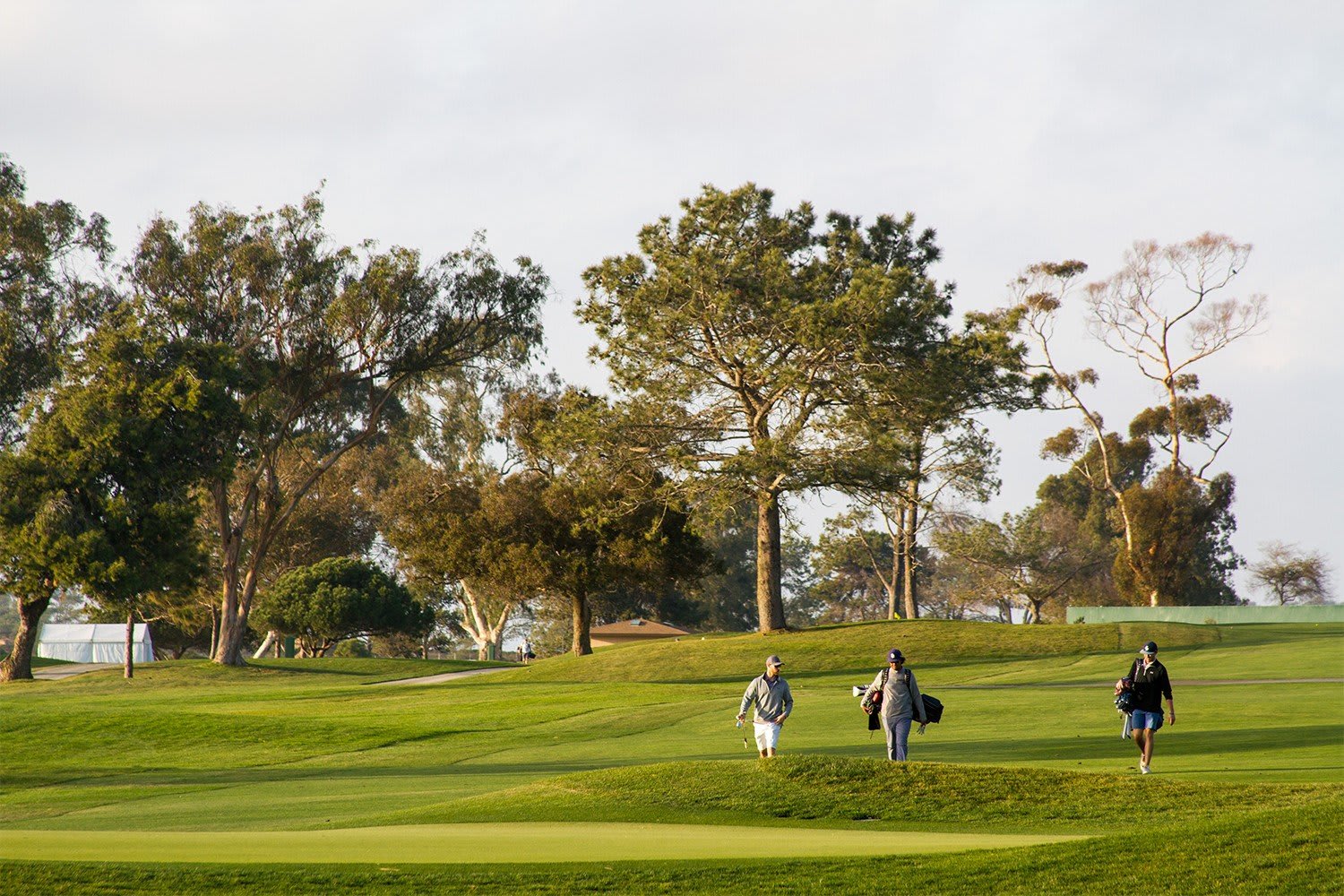 With lots of great restaurants and hiking trails, you might wonder what else Carmel Valley has to offer. Let us tell you, there is a lot more! Carmel Valley is near Torrey Pines and Del Mar beaches as well as plenty of golf courses. These golf courses include Torrey Pines Golf Course, Fairbanks Ranch Country Club, the Rancho Sante Fe Golf Club and The Santaluz Club. If channeling your inner Tiger Woods doesn't sound appealing, you can go shopping, or enjoy a luxurious movie experience at Cinépolis! You can even gaze at San Diego's rolling hills from a hot air balloon ride.
Schools in Carmel Valley
One of the top reasons so many San Diego residents are flocking to Carmel Valley San Diego, is for the top-ranking school districts. Located in Carmel Valley are the #2 and #10 top public high schools in California: Canyon Crest Academy and Torrey Pines High School. These high ranking high schools can help prepare your child for life at some of the nation's most prestigious universities. In addition, Carmel Valley is home to other high ranking schools like Carmel Valley Middle School, Carmel Del Mar Elementary School, Earl Warren Middle School, San Dieguito High Academy. Read more about schools in Carmel Valley on
niche.com
.
Carmel Valley San Diego Demographics
Estimated Median House Sales Price in April 2018 (
via SDAR
):
$1,350,000
Estimated Median Condo/Detached Sales Price in April 2018 (
via SDAR
):
$657,500
Carmel Valley San Diego Real Estate
Due to Carmel Valley being a newer neighborhood and harboring lots of highly ranked schools, it has become one of the most desirable suburbs in San Diego to reside in. This has caused an increase in the median housing price as well a high demand for housing in the area. You can find a variety of housing styles in Carmel Valley. From luxurious mansions to spacious single-family homes. There is also a variety of condos and townhouses that are in the more affordable range with amazing amenities and plenty of living space. If you're interested in moving to the area, now is the time! With the upward trend of housing prices, it's smarter to buy sooner than later.
Interested in Moving to Carmel Valley San Diego?
Now that you have a brief overview of what it's like to live in Carmel Valley, it might be time to begin your home search. Browse houses for sale in Carmel Valley or get in touch with The Auker Group. We can help you with the sale of your current house and find you your dream home in Carmel Valley. Give us a call at 619-814-3449 or fill out our online form and we'll be in touch with you soon. Have questions about Carmel Valley? We can also help you out with that since we are all local San Diegans.