When you begin your house hunt, the first question your real estate agent in San Diego will ask you is why type of house do you want to live in? Simply put, do you want to live in a house, condo, townhouse or even a mobile home? Each type weighs its pros and cons. Before you dive into your house hunt, here's some information on what type of house might be right for you. In addition to housing styles, you should also consider what your budget is because different types of houses price points vary per area.
Condos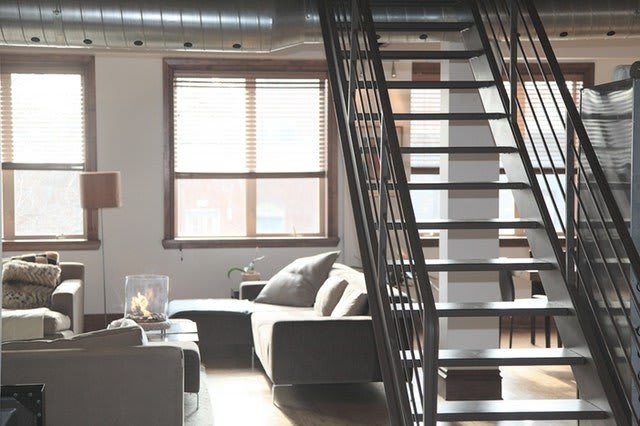 Condominiums, or condos for short, can come in a variety of different sizes and shapes. Condos, for the most part, are quite similar to apartments, the only difference is that you own them. When you own a condo, you own the interior of your unit but have no control over the exterior. In most cases, there are monthly HOA fees you must pay that goes towards community common areas like the pool, BBQ area, gym or other shared areas. Owners are responsible for everything in their unit, while the property managers are responsible for the exterior or common areas.
Some of the top pros of living in a condo are the amenities you pay for. These include giant swimming pools, hot tubs, BBQ areas, guest suites, clubhouses or even complete gyms and concierge service. In addition, you can easily develop a strong sense of community while living in a condo since your neighbors are so close. Some of the cons associated with living in a condo are the lack of privacy. It's quite common to share a wall or ceiling with a neighbor so if you don't do well with noise, a condo might not be for you.
In addition, HOA fees can be quite expensive. You must also be willing to trust your HOA to upkeep your building's maintenance and amenities. Another factor to consider is that you don't have a yard to call your own. For some, these means no yard maintenance, and for others, this means no outside gardening area. San Diego has some of the top choices when it comes to luxury condos. Check out the top condos for sale in the Marina District, East Village, and Little Italy.
Townhouses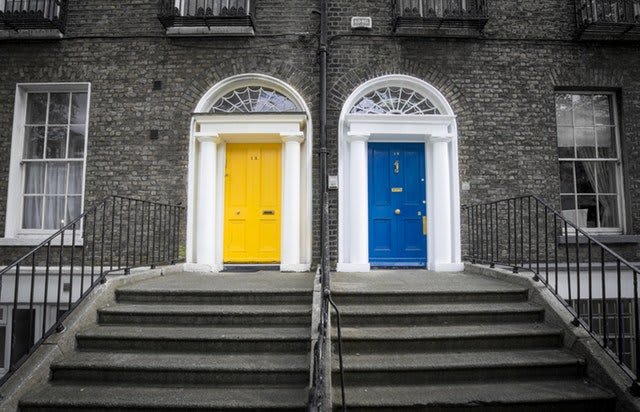 A townhouse is a combination of a house and condo put into one. It's most likely that you will share a wall with a neighbor, but you will have two to three stories to call your own. A huge difference between townhouses and condos is that you will own the exterior of the building as well as the interior. Ownership might also include the driveway, roof, and yard. Townhouses usually have a yard, driveway, and even attached garage. They can also have the same types of amenities as condos too so watch out for HOA fees.
Townhouses are usually cheaper than houses and bit more expensive than condos depending on where you're purchasing one at. But with townhouses, you usually can find a larger place with a garage which is nice to have extra storage! In addition, some townhouses come with small backyards which are perfect if you want to get a dog or have a bit of land for yourself that won't require hours of maintenance.
Single Family Home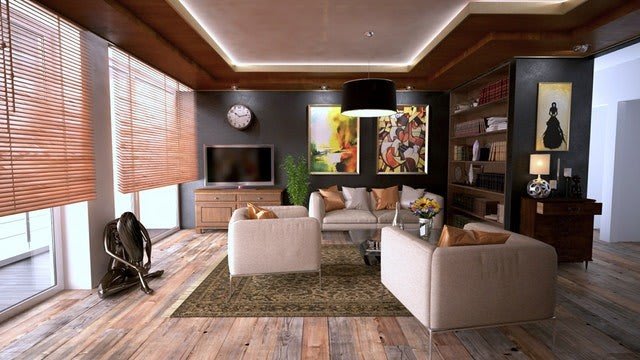 Another option for you to choose from is a single family home. This type of house is detached from any other properties. Owning a house versus a condo or townhouse has its ups and downs. A single family house offers you a yard but also more upkeep! You are solely responsible for the maintenance of both the interior and exterior of your home. This also includes any incidents that occur on your land. On the other hand, owning a house gives you the opportunity to make as many renovations as you want. You can put a pool in, add a new room, build a new driveway, the opportunities are endless.
On the downside, houses tend to cost more than condos and townhouses (with the exceptions of luxury high rises!). Some neighborhoods might offer community amenities like those you would find in condos and townhouses. It really comes down to how much space do you want between you and your neighbor if you want a yard or not, and how much you're willing to spend.
Mobile Homes
The last category is great for those of you on a budget. Of course, the biggest upside to buying a mobile home is that they are on the cheaper side of San Diego real estate. You can choose to purchase a mobile home in a trailer park or community, or purchase your own piece of land and put it there. The biggest draw to mobile homes is their small cost, of course, that comes at a price. Unless you buy the land your mobile home resides on, you're most likely not going to make any money back when it comes time to sell. Mobile homes are a lot like cars how they lose their value over time.
Buying a mobile home can give you more space and cost less per month than what you're spending on rent. If you're in the market to save money, a mobile home is a great option to consider. Especially because a lot of mobile home parks have great amenities just like condos or townhouse communities.
Which Type of House is Right for You?
Now that you can see the differences between the different types of homes, it's time to decide which home is right for you. Maybe you're open to multiple possibilities and you care more about the location than the size. Get in touch with The Auker Group and we will help you find the right home for you in your budget and in your desired neighborhood. We can be reached via our online form or by calling 619-814-3449.