Are you curious of the top things to do when living in North Park? In the 1950s, North Park was a shopping destination. Did you know the neighborhood was once home to a J.C. Penney department store? In the years following the 1950s, North Park was no longer at the top of its game. Now the neighborhood is back on its feet and thriving again.
The neighborhood is not only an area that many people love to live in. It's an all in one neighborhood with plenty to do! Visit during the day or at night and you're sure to find North Park bustling with locals and tourists alike. Keep reading below to find out the top things to do while living in North Park!
Living in North Park – Visit the Farmers Market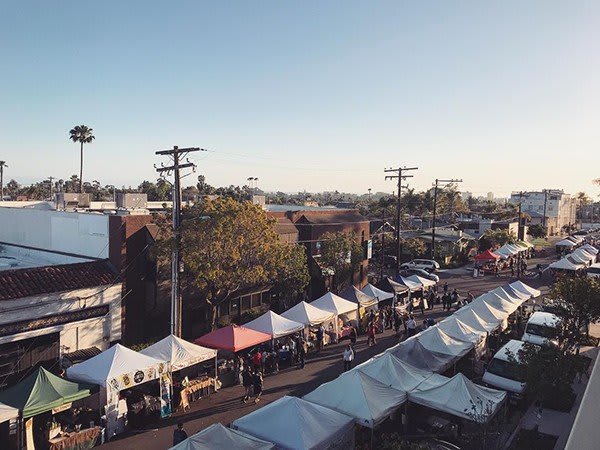 Visit the Farmers Market in North Park every Thursday to get a taste of what locals have to offer! Located at 3000 North Park Way, from 3:00pm-7:30pm weekly. Attending a farmers market is the best way to learn about your neighborhood, and North Park is home to one of the best in the city. With over 90 tents, find locally grown food, fresh flowers and gifts. In addition to shopping. There is music for you to enjoy! Don't worry if you miss the upcoming farmers market, there is always next week!
Go to Brunch
Brunch is a great fun weekend activity, and North Park is nothing short of brunch! Looking for a sit down meal? Visit Breakfast Republic or The Mission for classic style brunch with a slight twist. In the mood for something more café style? Stop by Café Madeleine on El Cajon Boulevard for a relaxed experience. Either way, you are sure to find something that you are in the mood for. Not only are there many different brunch options, there are also plenty of lunch and dinner spots to visit. Another highlight is StreetCar Merchants, serving southern style fried chicken and a Nashvillian po'boy.
Go Shopping
North Park has plenty of great shops to check out. Pigment is located on 30th Street, and is arguably one of the most popular stops in the area. You can find birthday cards, party supplies, jewelry and even build your own succulent. The store also has many trinkets that are perfect for simple gift giving. In addition they offer many workshops, even one where you can learn Calligraphy! Another popular stop is Mimi & Red, a So-Cal-styled clothing store offering the best in women's fashion.. This store also hosts an occasional shopping event.
See the Park
Although North Park is filled with local businesses and restaurants, there are some areas where you can relax and unwind. You can find one park on Howard Street. The community park in North Park features a colorful playground, tennis courts and areas to walk. Take advantage of the weather and enjoy a brisk walk or take your kids to play! Another popular park is Bird Park on Upas Street & 28th Street, and offers different views of San Diego as you walk around and take in the nature!
Attend a Live Show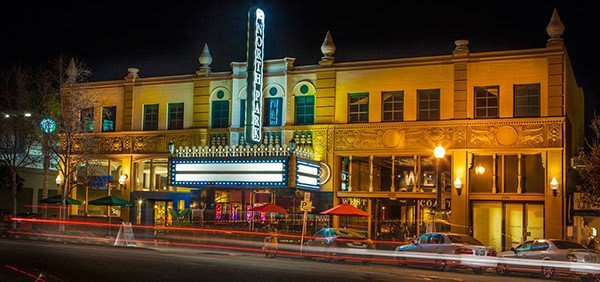 The Observatory on University Avenue is a great venue for live music. The theater originally opened in 1929, only to be revamped into the music destination it is today. While visiting the venue, you can see that they have decided to keep some of the old design, like the inside ceiling or the outside light up display. You'll find a great range of acts, from electronica to bluegrass playing at this venue. The venue also offers a full bar as well as nights to accommodate events of all-ages.
See the Water Tower
This one sounds like an odd visit, but just keep your eyes peeled for this water tower while you are en-route to other destinations. The water tower is massive in size and historic, so it's hard to miss this one. It's over 140 feet tall and can be seen from many different locations in San Diego, such as Cowels Mountain. Because of its unique design, the water tower has been named a local historic civil engineering landmark. While it may seem like a normal water tower at first, the history behind it is interesting, and it's cool to think about how it contributed to San Diego's urban growth.
Attend an Art Show
North Park is home to many artist types. Visit Ray and Night, a monthly art walk that is held on the second Saturday of every month. You can visit this event from 6:00pm-10:00pm on Ray Street. The walk features an array of local and national artists, spread throughout 15 venues. Not only can you see art, but there are live street acts and delicious local food vendors! This event is a great way to mix up your Saturday nights!
Have a Drink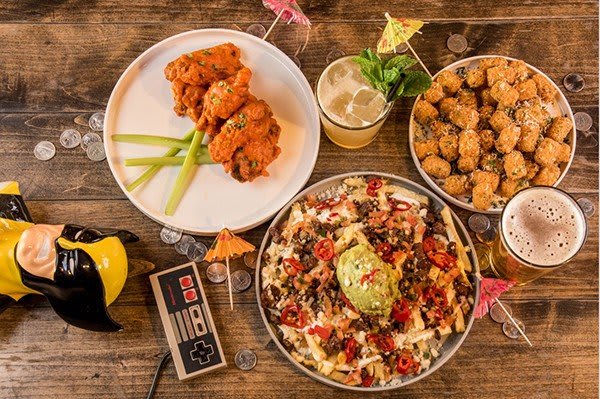 You guessed it, there is no shortage of hip bars in this spot of town. If you are looking for your old school fix of arcade games, stop by Coin-Op Game Room for beer and cocktails. San Diego is one of the top craft breweries in the nation, so it's no surprise that Modern Times has a home in North Park. The tasting room hours are from 12:00pm-10:00pm, and even offers bags of Modern Times Coffee. Get your merchandise fix and enjoy some beer!
Making North Park Your New Home
Now that you've learned about the top things to do while living in North Park, doesn't it sound like a great place to live? Need a real estate agent to help you in your transaction? That's where the Auker Group comes in. Our office is located in the center of North Park, close to many of the locations mentioned in this blog post! Still on the fence? Contact us at 619-814-3449 and we can help answer any questions you may have. We love North Park and we are sure you will too.