If you love live music and having plenty to do, living in North Park should be right up your alley. When it comes to choosing the best neighborhood to suit your personality and hobbies, North Park San Diego is a haven for foodies, dog lovers, and music junkies. The Auker Group is here to help you purchase real estate in North Park that puts you in the center of a neighborhood you love. As a hub spot for music venues in San Diego, find out the best places to catch live music in North Park San Diego.
1. The Observatory North Park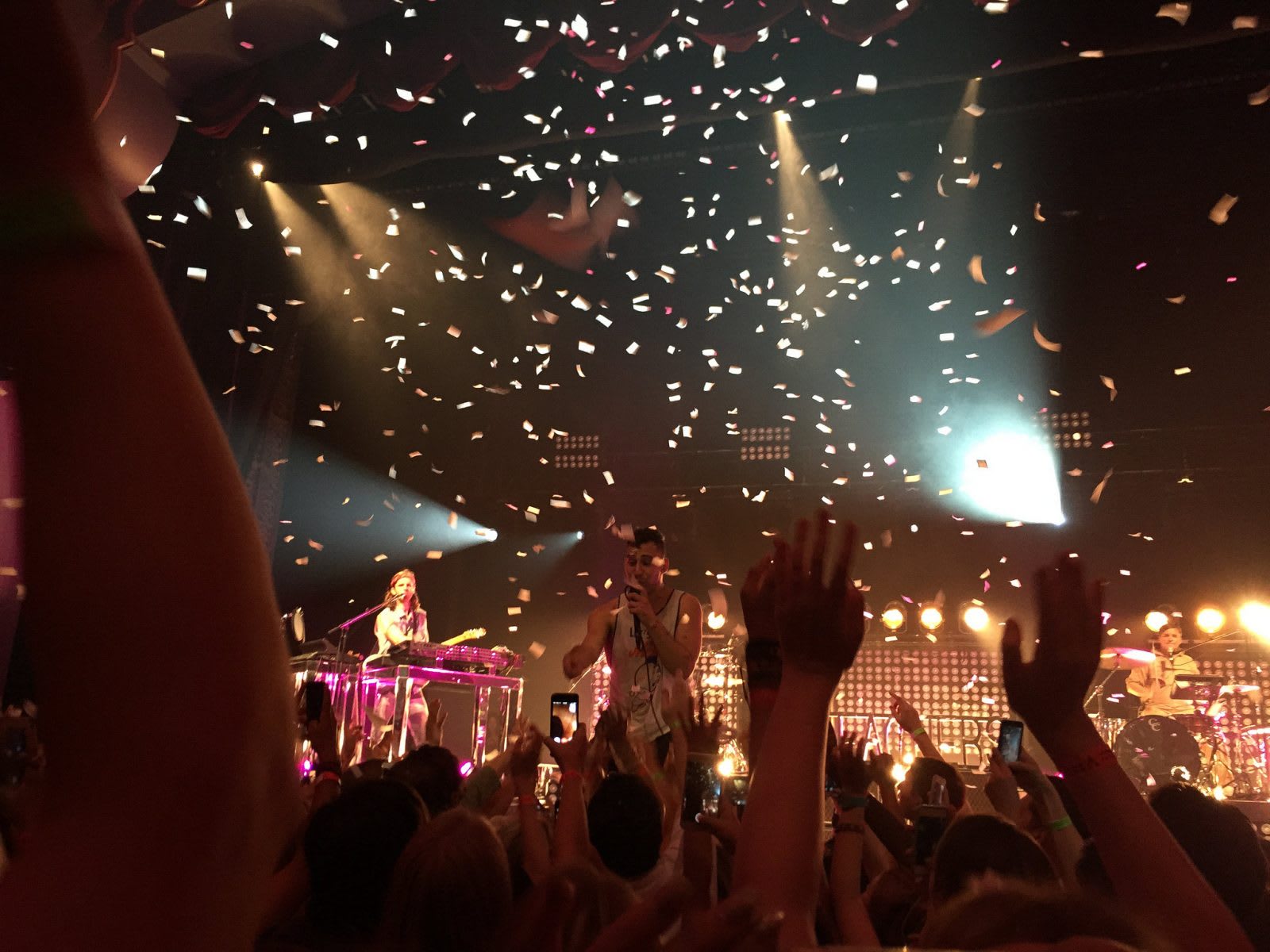 Photo By James Arnott
One of the most popular music venues in San Diego, The Observatory, previously known as the Historic North Park Theatre built in 1929, has been the venue for some of music's biggest names. Some past acts include Red Hot Chili Peppers, Queens of the Stone Age, and The Killers. The theatre is next door to West Coast Tavern where you can grab a bite to eat or drink before or after your event. The historic venue hosts live music, theatrical events, plays, comedy acts, parties, fundraisers, events, fashion shows, dinner parties and more!
The Observatory North Park can hold up to 1,100 music fans with the open floor setup. The venue can also provide partial seating for those who need it. Live music in North Park at The Observatory is top-notch thanks to the new sound and lighting systems installed in the venue. Another great perk of this music venue is that the floor is angled so that you can stand anywhere in the venue and have a great view unless a very tall person is standing in front of you. The floors are also vented so you don't have to worry about getting too hot and sweaty during a concert. Check out their upcoming concerts and shows
here
.
2. Bar Pink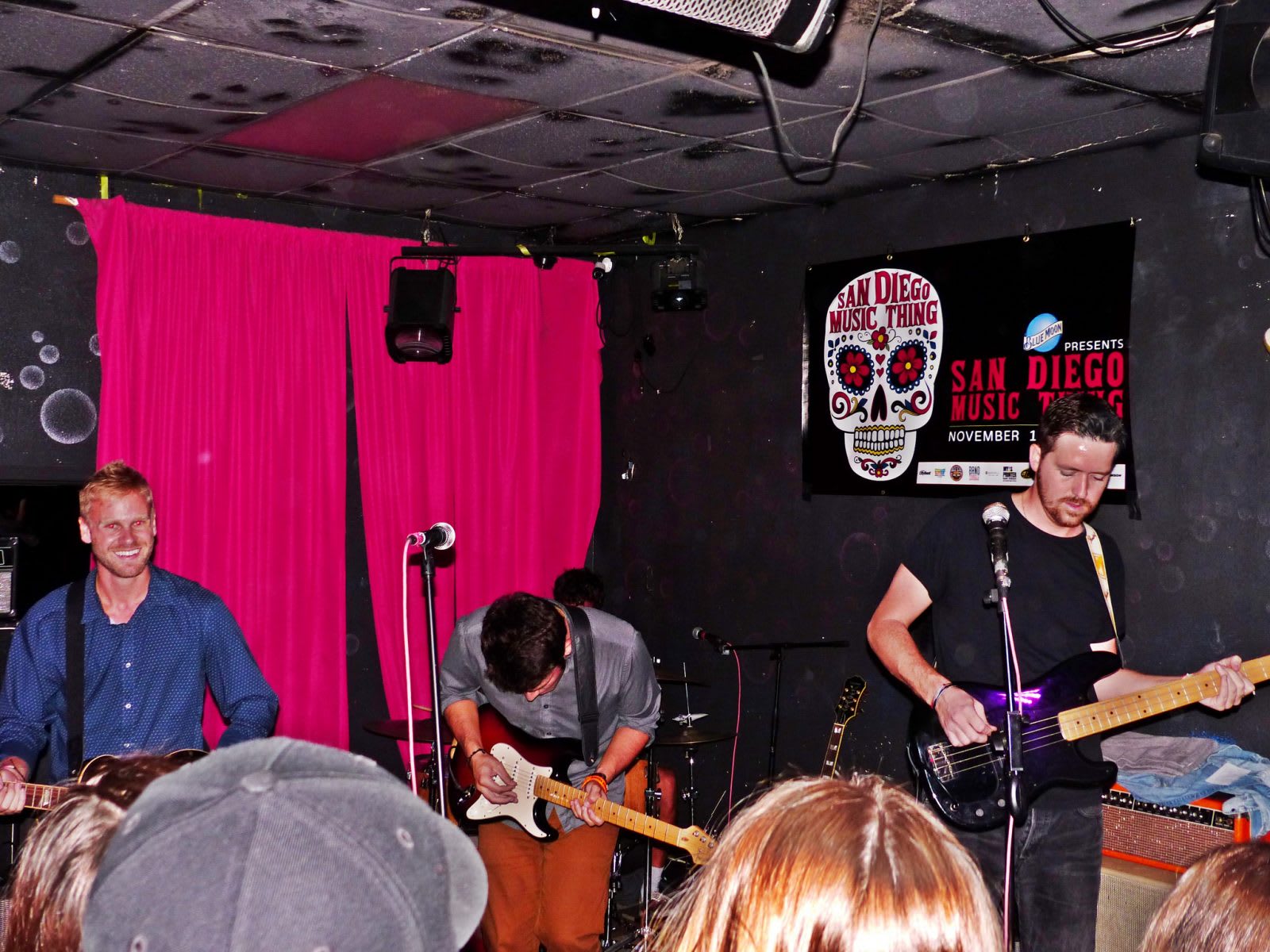 When it comes to catching live music in North Park, you can always catch a live show at Bar Pink. Bar Pink is a trendy bar located on 30th street that features live music, DJ's, and other events. You can be sure to hear a variety of different music genres at Bar Pink which is great for everybody. The live music at this venue is mostly local acts or artists who aren't well known yet. Who knows, you might discover the next Beyoncé at one of these shows. With a different music act every night of the week, this is an ideal place to catch live music at in North Park. Although the entire place is cash only, you can expect to find affordable drink prices and only $5 cover fees on Friday and Saturday nights. You can also find a few retro arcade games to play. See their schedule for upcoming music acts and DJ's
here
.
Seven Grand is a trendy bar in North Park that features a wall of International Whiskey. Go back in time to the roaring twenties when you visit this speakeasy-style bar in North Park. This classy bar also features a cigar lounge, pool tables, and no cover fee! You will find a variety of music playing in the background as well as a back room that features live music acts. Enjoy the ambiance of the speakeasy while sipping on craft cocktails. You can also stop by for whiskey tastings on a weekly basis. Check out their upcoming events and more
here
.
This venue popular for live music in North Park is actually inside of a church! Located at a church called Missiongathering, one of San Diego's progressive Christian churches, The Irenic donates profits made to support outreach ministries such as Urban Street Angels that focuses on helping homeless teens and youth. You don't have to worry about only finding Christian music at this venue, past performers include Cody Simpson, A Great Big World, Nothing But Thieves and JR JR. The artists who perform there are not affiliated with the church or endorse their beliefs in any way. You're more likely to catch artists who aren't as popular but still names big enough to be on the radio. Check out some of their upcoming events on their
Facebook page
.
Travel back in time to the 50s and 60s when you visit The Air Conditioned Lounge in North Park. This bar features everything from fun, vintage décor, delicious drinks, live DJ's and live music performances. Please be aware there is a dress code on Friday and Saturday evenings. With an event happening almost every night, you can expect to always have something to watch. Stop by to catch a show, listen to house music, dance your heart out and enjoy yummy drinks! If you want to come out on a weeknight, they have happy hour from 4pm – 9pm Monday through Thursday. See some of their upcoming events
here
.
Live in a Neighborhood You Love, North Park
If you enjoy live music, a wide variety of food options and taking your dog everywhere with you, North Park San Diego might be the right option for you. With so many live music venues, a night in will never need to be a question. Give The Auker Group a call to begin your house hunt or fill out our online form and we will be in touch soon! We look forward to finding the perfect home close to everything you love in North Park including places to catch live music.