San Diego may be famous for its beaches, but we think it's a top contender for brunch capital of the world! Take a look at our favorite North Park brunch spots.
Best North Park Brunch Spots
North Park's high brunch per-capita density makes it the ideal location for the hardcore bruncheteer to zip around on a world class brunch crawl. Here are four locations mere blocks from each other, so you can sample the best North Park brunch spots.
Photo from Christian on Yelp.
Urban Solace
The new Urban Solace has arrived! This long-time staple of the North Park brunch scene has recently revamped their menu. Fan favorites such as the kitchen sink biscuits & gravy and the pork belly benny have made the cut. New additions include a spicy quinoa bowl and "leaded libations." While the menu has had a face lift, their unique Bluegrass Brunch still rocks Sunday mornings.
Address: 3823 30th St, San Diego, CA 92104
Swami's Cafe
You read that right, North Park has its very own Swami's Cafe! Named after the iconic Swami's surf spot in Encinitas, this locally owned business serves multiple locations around the county. Come for the wonderful customer service, stay for the delicious food! This North Park brunch spot accommodates special dietary needs and always makes the effort to satisfy your needs.
Address: 2920 University Ave, San Diego, CA 92104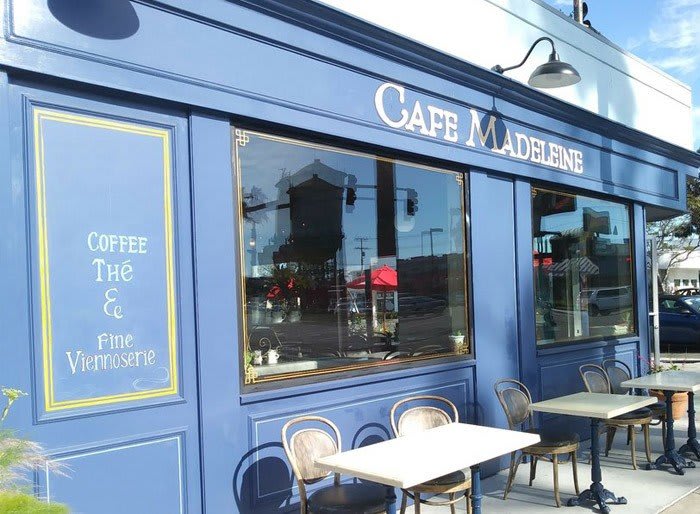 Photo from Jack L. on Yelp.
Cafe Madeleine
This North Park brunch location will transport you to the streets of France! Head on over to Café Madeleine! This charming café evokes the streets of Paris in the middle of North Park, complete with cappuccinos, crêpes, and delicious paninis. Enjoy the beautiful San Diego weather on their outdoor patio or snag a seat indoors.
Address: 2850 El Cajon Blvd, San Diego, CA 92104
West Coast Tavern
Need a North Park brunch eatery that is dog friendly? West Coast Tavern has a wonderful laid back atmosphere and offers brunch every Saturday and Sunday. You're sure to find something to tickle your taste buds with $15 bottomless mimosas and $18 bottomless rosé, or bottomless bloodys for $25. West Coast Tavern is also happy to modify dishes to any dietary needs as well.
Address: 2895 University Ave, San Diego, CA 92104
The Auker Group
If you ask us, North Park is the place to be and has so much to offer you. Call us today to help make North Park your new home at 619-814-3449 or use our contact form. We hope to brunch with you soon!
-The Auker Group