East Village is one of Downtown San Diego's most popular neighborhoods next to the Marina District and Little Italy. It's filled with a multitude of enjoyable restaurants, bars, coffee shops, the brand new central library, Petco Park and plenty of condos for sale with lots of affordable options. Whether you're looking for a high rise condo in East Village or for an affordable condo that lets you reside in San Diego's downtown area, East Village has a condo for everyone. Continue reading to explore some of the top condos for sale in East Village San Diego.
The Metropolitan Condos East Village – Top Luxury Condos in East Village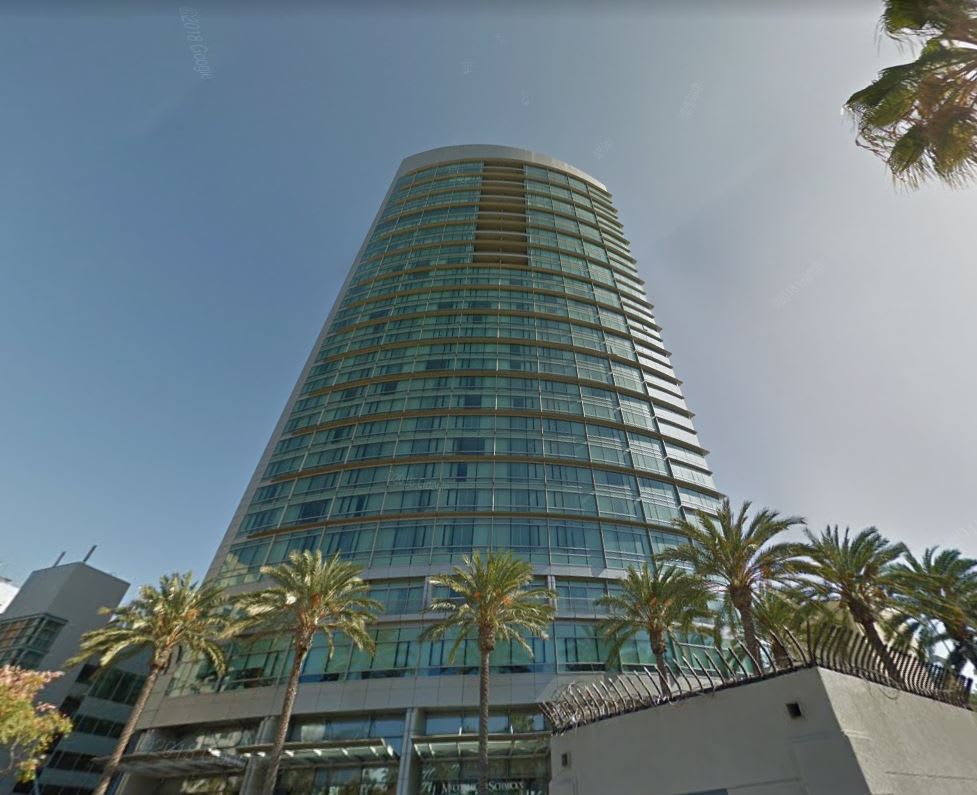 This one-of-a-kind condo building gives you the Downtown San Diego luxury condo experience you have been looking for. Built in 2004, the Metropolitan has multiple units that are considered "penthouses" with their large square footage, excellent views, and unique floor plans. With a full-service concierge and room service team, you will never need to clean, cook or grab tickets for an event. The Metropolitan condos' pool and spa are on the 22nd floor, giving you views directly into Petco Park! No need to grab tickets to baseball games or concerts anymore. You can also enjoy views of the San Diego Bay and city skyline. HOA fees start at $1,480+ a month. The building contains 32 stories with 38 units as well as an on-site gym, BBQ area, storage, and security.
Average Listing Price: $3.4 Million
Parkloft Condos – Flexible Loft-Style Real Estate in East Village San Diego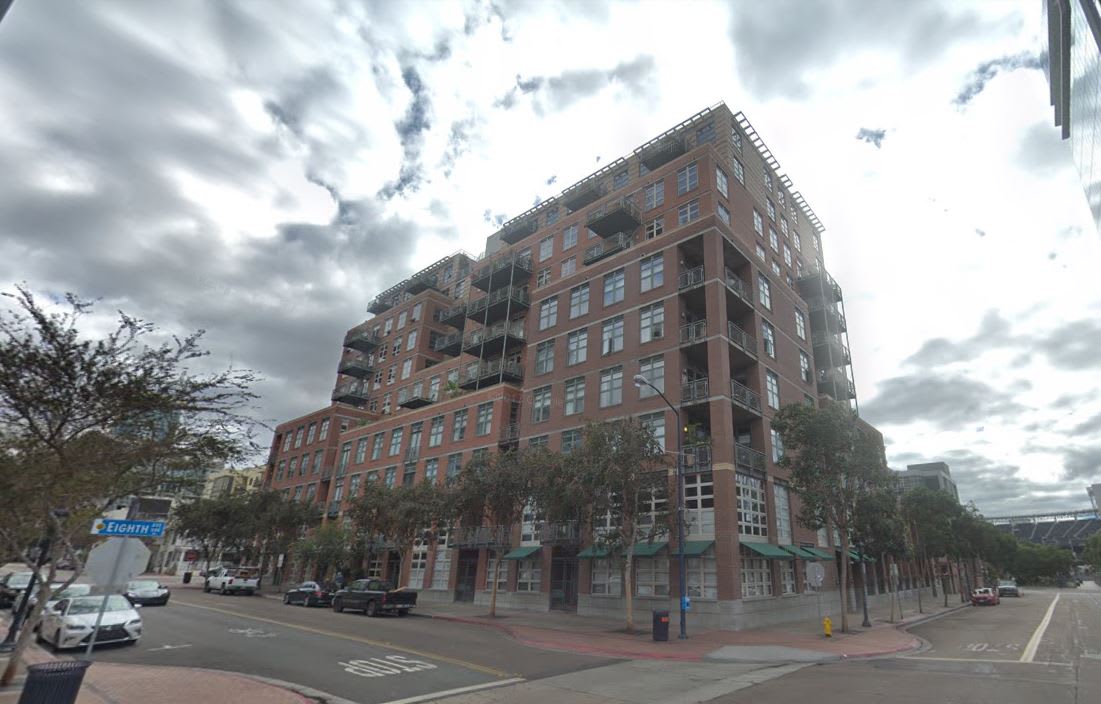 Loaded with amenities, Parkloft Condos give you a loft-style living experience that is customizable to your lifestyle. The lofts come with open floorplans that range from 942 to 2,914 square feet so you can customize your space however you wish. Each loft is wired for FutureSmart Integrated Home as well as 10'6" ceilings and decks with gas lines ready for your grill! In this prime urban location, you won't need to leave the building to find a complete fitness center and a beautiful courtyard with barbecues and outdoor seating. Built in 2002, the Parkloft Condos have 11 stories with 120 units for you to find the perfect place to enjoy loft-style living in Downtown San Diego. HOA fees start at $625+.
Average Listing Price: $1.2 Million
The Legend Condos – A Padres Fan's Dream Condo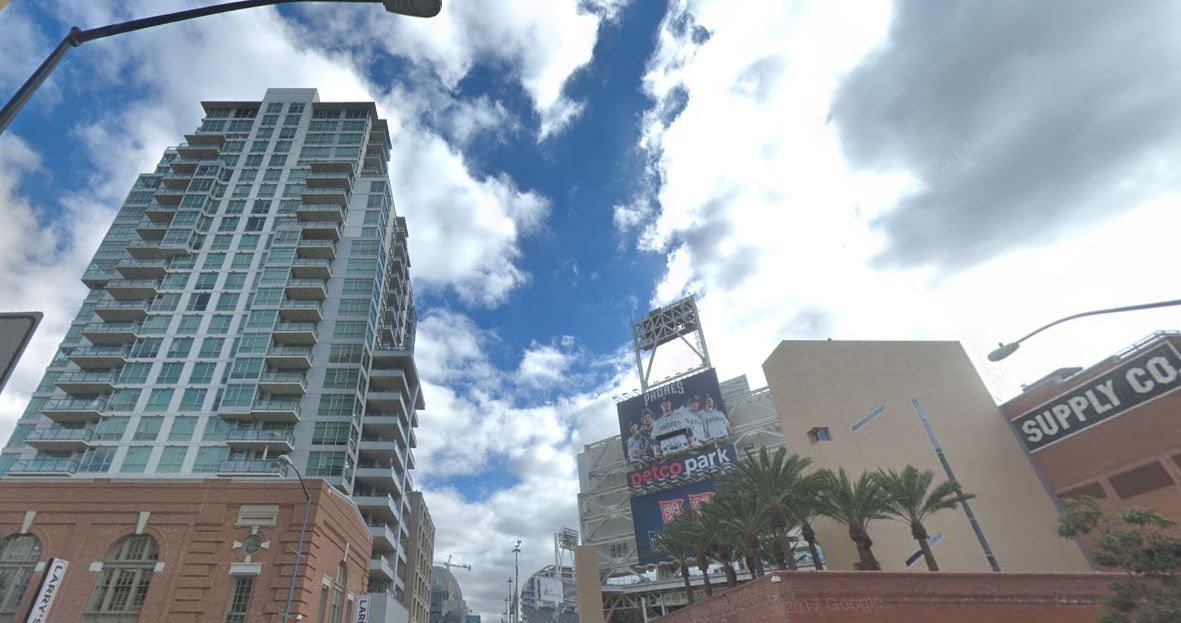 If you're a fan of the San Diego Padres, the Legend Condos is the perfect place for you to call home. The Legend is located inside the gates of Petco Park on the 3-acre Park at the Park. Gaze out your window to catch the game or head up to the 7th floor to Club Legend to enjoy a large deck to view the game or concerts at. Built in 2007, each unit contains designer kitchens, ballpark and city views, spacious layouts, and contemporary finishes and features for a luxury living experience. The building is 23 stories high and has 178 condos to choose from. Amenities include a lap pool, spa, complete fitness center with sauna rooms and the Club Legend. HOA fees start at $810 a month.
Average Listing Price: $755.5k
Alta Condos – More Loft-Style Living in East Village San Diego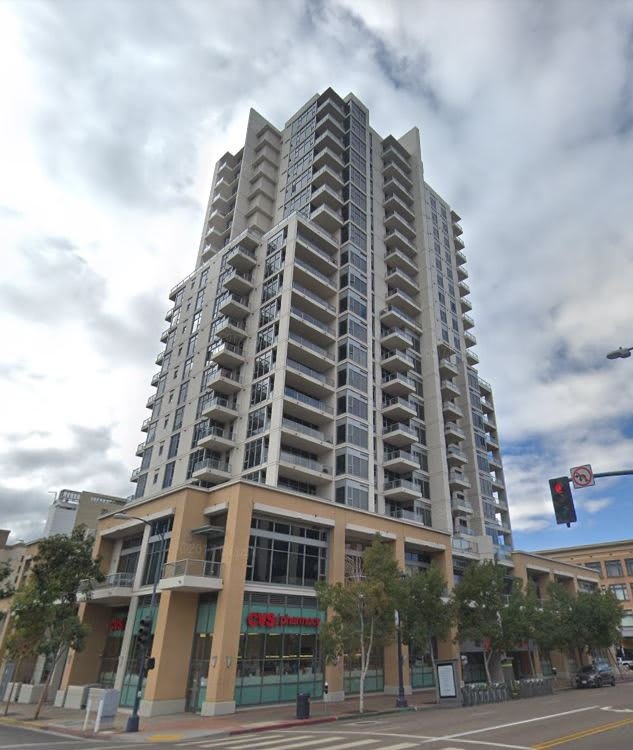 If you're looking for some of the top condos for sale in East Village San Diego, look no further than Alta Condos. This building built in 2007 features unique architecture from Anka, an Australian development group and is located in a desirable area of East Village. This 21 story building features 179 units with floor-to-ceiling windows, hardwood floors, designer finishes, and fixtures, as well as large private terraces and stainless steel appliances. Some of the amenities include a spa, lap pool, complete fitness center and a clubroom with a wet bar and catering kitchen for events, home theatre and a pool table. Enjoy these amenities with an HOA fee of just $513+ a month.
Average Listing Price: $745.9k
The Mark Condos – A Centrally Located Condo in East Village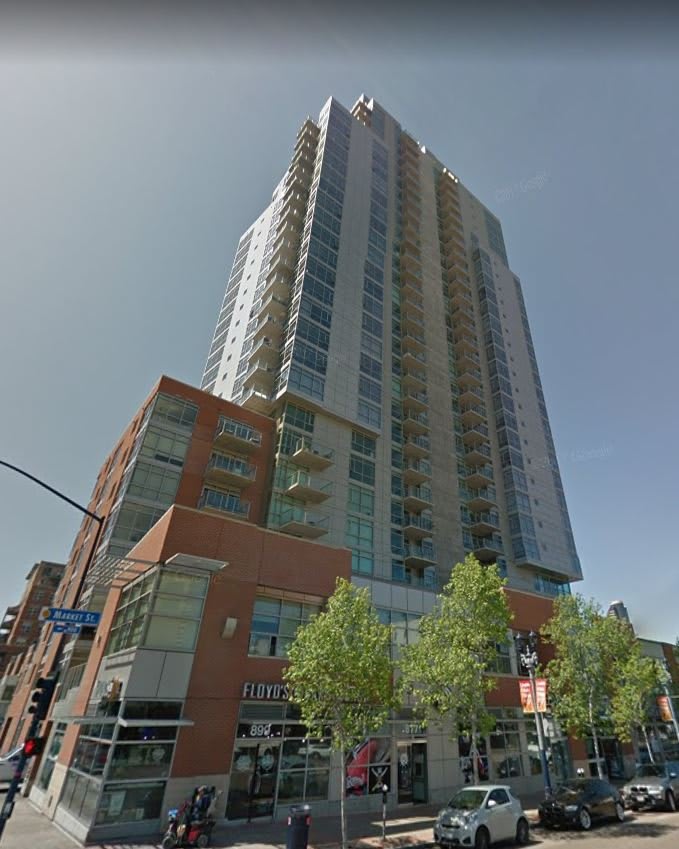 Located just blocks from Petco Park and the Gaslamp District, The Mark is in a prime location of East Village San Diego. The Mark is also a bit less expensive than the other condos in Downtown San Diego. The amenities at The Mark include a complete fitness center, a conference room, 24-hour lobby attendant, an on-site property manager and a courtyard area with hydrotherapy pools and barbecue area. Complete with both condos and townhouses, all of the 244 units in this 33 story building contain floor-to-ceiling windows as well as French doors that lead to large balconies. Many of the condos are accentuated with granite countertops, ceramic entries, and European cabinetry. The Mark was built in 2007 and has HOA fees from $665+ a month.
Average Listing Price: $692.1k
Diamond Terrace Condos – Central Living in Downtown San Diego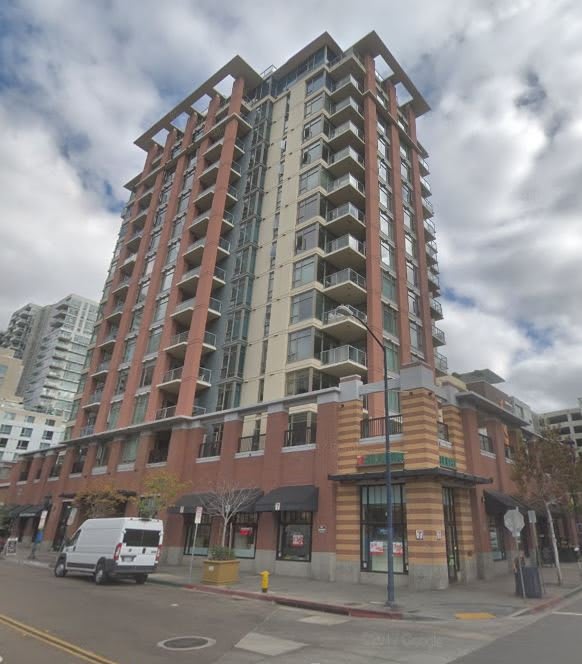 Diamond Terrace condos are located in an ideal spot in East Village San Diego. Close to restaurants, shopping, bars and plenty of entertainment, you will love living in San Diego's metro area. With views of Petco Park and San Diego's city skyline, you will love the views from your condo. With 14 stories and 113 units, you will find a selection of units complete with full-stacked washers and dryers, granite countertops, stainless steel appliances, and dual glazed windows and deck doors as well as an exterior deck and terrace. Located on the top floor is a full fitness center, an outdoor deck where you can enjoy views of Petco Park as well as a community room. Enjoy the amenities for $325+ a month.
Average Listing Price: $537.4k
Ready to Move to East Village San Diego? Contact The Auker Group
If one of the above condos sounds like the right choice for you, it's time to start thinking about moving to East Village. Act now to enjoy one of the top condos for sale in East Village San Diego for yourself. East Village is one of the more affordable neighborhoods in Downtown San Diego that is still close enough to enjoy everything there is to offer in Downtown. Contact us at The Auker Group to start searching for your dream condo for sale in East Village today. We're happy to help you find the most suitable condo for your needs and help you through the real estate process. You can explore other condos for sale in the Marina District or Little Italy as well.